Streamology has grown from a deep desire to combine research and consulting. The founder, Dr Geoff Vietz, has spread his 25 plus years in the waterway industry between consulting and research. After 6 years with consulting companies Geoff found that a consulting approach to waterways was commonly reactive and lacked vision. He returned to university to complete a PhD and now is a part-time Senior Research Fellow with The University of Melbourne's Waterway Ecosystem Research Group. The two disciplines (consulting and research) could be (and should be) combined. Streamology was officially born in 2014.
Geoff 's role at Streamology as Technical Director aligns well with our growing team of environmental scientists, geomorphologists and hydrologists. This ensures Geoff's experience and expertise flows into the projects when required and Geoff ensure the Streamology team has an in-depth understanding of the project requirements and outputs. The Streamology model means that Geoff can draw upon a number of our skilled team members, plus an extensive network of academic and management experts from throughout Australia, ensuring all disciplines are covered from the physical, ecological, political, planning and social sciences.
Streamology's growing staff and associates are passionate about the environment. So much so that, everyday, we aim to get out and experience it, which is why we are based on the Ovens River, northeast Victoria. In addition to Geoff, Mick and Pip on the team, we have recently welcomed Steve, Jess, James, Neil and another Jess! All our team members share our passion and understanding for the natural environment.
The passion from the team to enjoy the environment drives the desire to go beyond a 'task' and ensure our research and consulting leads to the best outcome for the client and our healthy river systems of the future.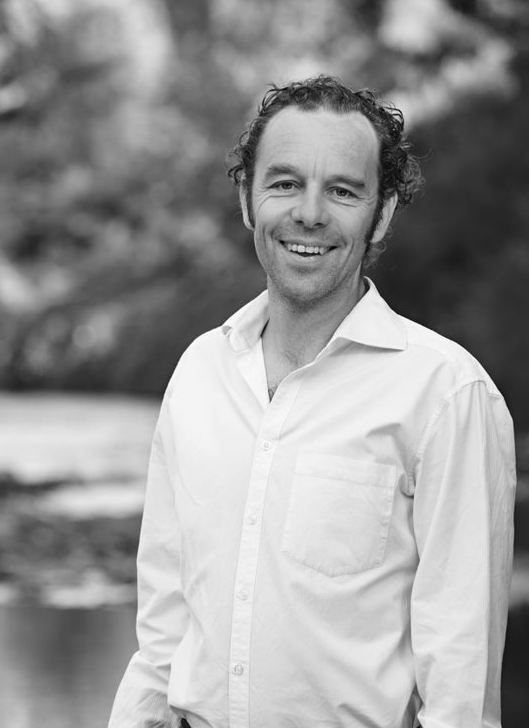 Dr Geoff Vietz
Dr Geoff Vietz is a fluvial geomorphologist and stream management specialist with more than 20 years' of relevant experience. Geoff is the Director and Principal Scientist of Streamology Pty Ltd, a consulting company focused on bridging the divide between science and management to ensure novel and appropriate solutions are applied to waterway, wetland and water resources management. Geoff has been in technical and managerial roles on projects throughout Australia and internationally. His specialties include geomorphic investigations and environmental flow studies as they apply to both rural and urban environments, river rehabilitation, monitoring and evaluation, and strategic water resources management. He has extensive experience in waterway management and works programs through several major engineering and waterway consulting companies.
Geoff is a Senior Research Fellow at The University of Melbourne with the Waterway Ecosystem Research Group, and an Adjunct Fellow at Charles Sturt University. His research is focused on the geomorphology, ecohydraulics and management of waterways. He has authored and co-authored over 30 scientific papers, three book chapters, more than 50 technical reports and has been chief editor of the Australian Stream Management Conference proceedings since 2014.
Geoff is a Fellow of the Peter Cullen Water and Environment Trust and past-president of the River Basin Management Society and has lectured on fluvial geomorphology, hydrology, river rehabilitation and environmental flows. These, and other roles, are focused on knowledge transfer and strategic, yet pragmatic, approaches to achieve better management for catchment, waterway and water management.
When not engaged in business Geoff heads to the mountains with bikes, skis and the family.
Steve Clarke
Steve is a water resources engineer and waterway specialist with 10 years of experience on projects globally, but primarily focused in Canada and Australia. Growing up on the creeks, rivers and lakes of Western Canada, Steve has been obsessed with water for his entire life. Steve's areas of passion and focus lie in hydrology, hydraulics, GIS, waterway health and rehabilitation, riparian and fish habitat and building or restoring the connection between communities and the rivers that they rely on. His specialties lie in the processing of large and complex datasets, the distillation of difficult tasks into practical steps and the leadership and management of projects. Steve is an alumnus of the University of British Columbia and the University of Northern British Columbia, and is a member of Engineers Australia and Stormwater Victoria. You can see his presentation on updating river hydrology at the 2019 Stormwater Victoria conference.
Out of work hours, Steve enjoys fly fishing, star gazing and platypus spotting.
Mick Donges
Mick is an environmental scientist with a specialty in GIS, mapping and landscape analysis. He specialises in making sense of big data in natural resource applications. Mick has experience on a range of geomorphic, geotechnical, environmental and engineering projects including synthesising field and desktop data for geomorphic categorisation, investigating soil properties and landscapes, and groundwater and surface water monitoring and analysis. Mick has recently completed a Bachelors Degree in Environmental Science at Charles Sturt University, with a specialty in Land and Water. When Mick is not working you will undoubtedly find him running the landscapes of the Alpine regions in Australia or worldwide.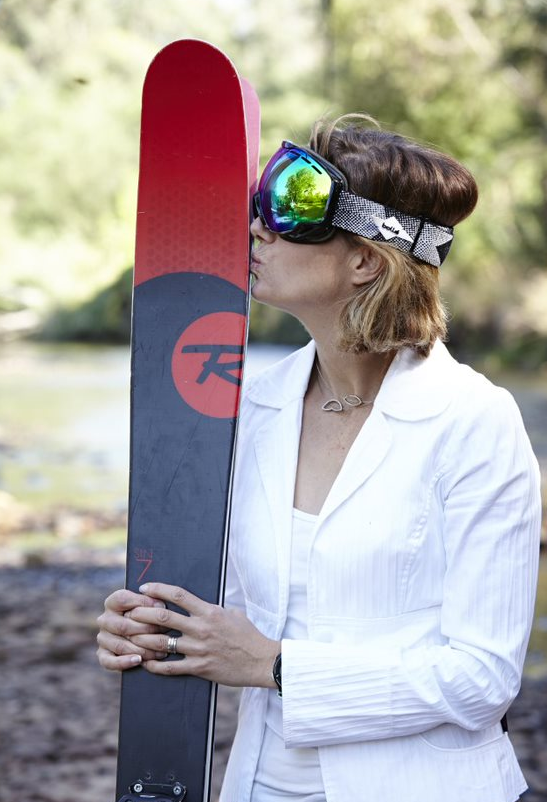 Pip Vietz
Pip is a Business Manager with more than 20 years of relevant experience from managing major events, communications and marketing projects. Pip has a degree in Business Management/Human Resource Management and uses these skills and experience to ensure Streamology is operating smoothly in all areas from contracts, websites, financial management, OH&S and best practice.
Jess Houghton
Jess is an environmental scientist with a special interest in science communication, education and photogrammetry. She is in her final year of a Bachelors Degree in Environmental Science at Charles Sturt University, with a specialty in Land and Water. Jess is currently on the Charles Sturt University Executive Dean's List for her academic achievements throughout her studies.



Dr James Grove
James is a fluvial geomorphologist, with over 20 years' experience with a focus on large scale monitoring of river condition using remotely sensed data. Originally, he completed his PhD on riverbank erosion processes in the wilds of Northern England. Since then he has undertaken research projects looking at rivers in Syria, Jordan, Greenland and Svalbard.
In Australia James has been part of the teams that put together the Victorian Index of Stream Condition (ISC2 and ISC3), the Tasmanian River Condition Index (TRCI), and the Sustainable Rivers Audit (SRA2) for the Murray Darling Basin. He collaborated on the 'The next big flood' ARC in Queensland, describing the rates and processes of riverbank erosion after the 2011 flooding on Lockyer Creek. This work was focused around the interpretation of DEMs of Difference (DoDs) produced from 100 km of LiDAR before and after the flooding. In Victoria he constructed a method to report on riverbank condition from LiDAR for 29,000 km of stream in the ISC3.
James is an Honorary Senior Fellow at Melbourne University and a collaborator on the ARC project 'Rivers of Gold' at La Trobe University. He has worked on several consultancy projects with NSW, Queensland, Tasmanian and Victorian government agencies. These have investigated range of issues from urban stormwater to how to value geomorphology in the Tasmanian Wilderness World Heritage Area.
James likes to buy far too much outdoor gear for hiking, biking, swimming, running and paddling. He also loves making and eating cakes..
Jess Littlejohn
Jess is our newest team member, an environmental scientist with deep expertise in the areas of water management, data collection, analysis and natural resource management. Jess specializes in synthesizing data into information, managing people and projects, strategic planning, technical hydrology, and leadership.

Jess graduated from Monash University in 2003 with a Bachelors of Environmental Science (Honours), and completed a Master of Environment in 2008 at Melbourne University.
Jess is a current member of the Australian Water Association Member, the Australian Hydrographers Association Member, and the River Basin Management Society.

When Jess isn't working, she is a keen snowboarder, hiker and nature photographer.
Associates
Streamology is proud to partner with the following consultants and organisations:
Aither

CTEnvironmental

Ecoplanning

Jennifer Hale Aquatic Ecology Consultant

Peter Cottingham and Associates

University of Melbourne Commercial

Water's Edge Consulting

Water Technology